This year's survey found that despite the passage of time, the lingering effects of the 2007–2008 financial crisis persist in several arenas, including in MAC clauses. While the economy has shown many signs of marked improvement in the intervening years, the continued widespread inclusion of elaborate MAC clauses in these agreements suggests that these bulky clauses have become a permanent fixture in M&A deals.
For 16 years, Nixon Peabody has tracked the evolution of Material Adverse Change clauses in acquisition agreements. This year's survey suggests we continue to observe in MAC clauses an awareness of political and legal developments as they affect deals. With the election of a president who has promised to push for sweeping policy changes, including an overhaul of the U.S. tax code, the dealmaking climate is likely to shift in turn. While it will take time for such changes to go into effect, the uncertainty surrounding the early months of the first new presidential administration since the financial crisis is already influencing the ways bidders and targets negotiate.
We hope you enjoy reading this year's survey. We will continue to closely monitor how the dealmaking market responds to these, and other developments in the years to come.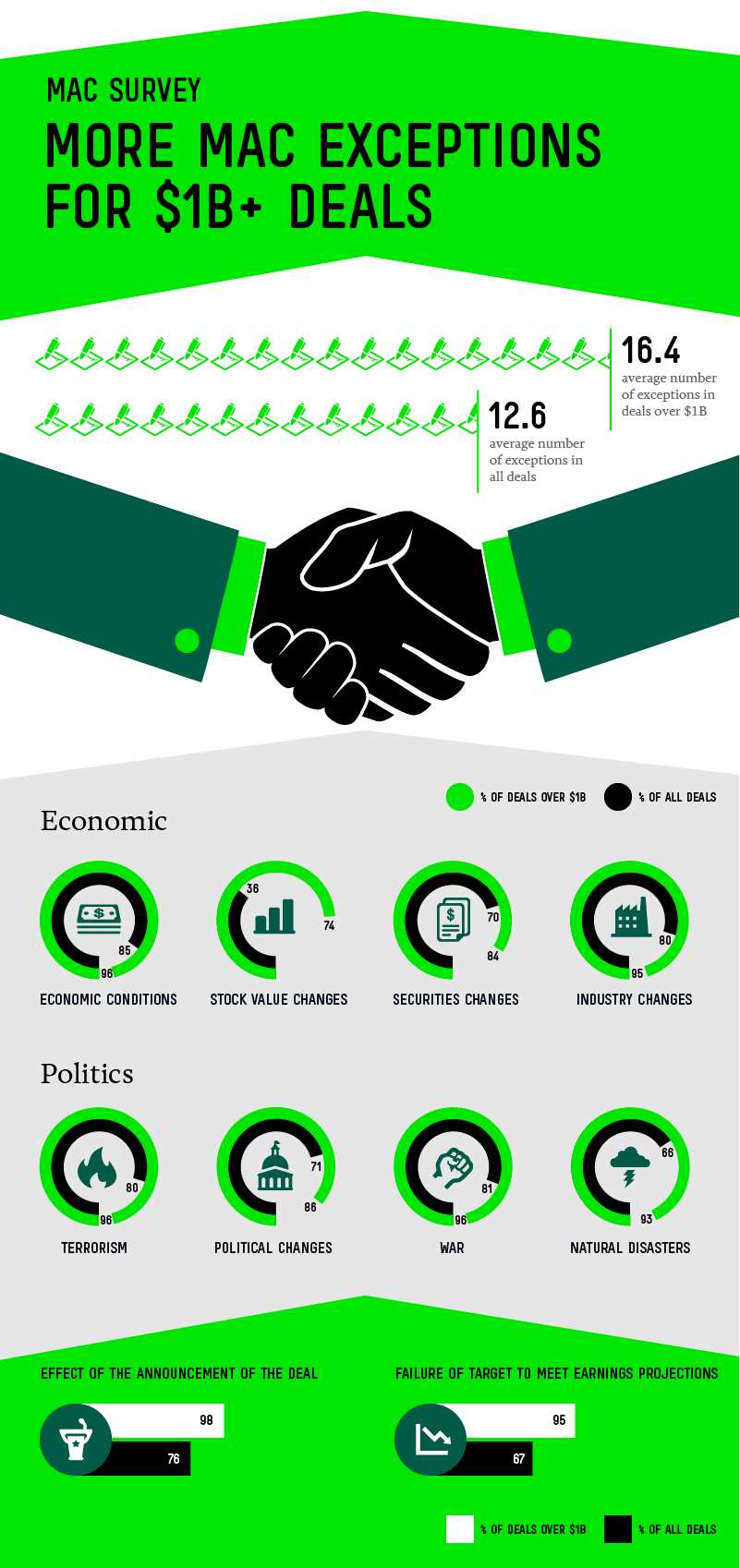 The foregoing has been prepared for the general information of clients and friends of the firm. It is not meant to provide legal advice with respect to any specific matter and should not be acted upon without professional counsel. If you have any questions or require any further information regarding these or other related matters, please contact your regular Nixon Peabody LLP representative. This material may be considered advertising under certain rules of professional conduct.